I Shot My Girlfriend Because She Gives Other Men More Attention Than Me- 30 Year Old Seun Confesses
A Nigerian man who identified as Seun has confessed guilty to shooting his girlfriend. He was arrested for shooting his girlfriend, Enny who was a prostituté. Seun gave the reasons for his action after he was arrested and paraded alongside 45 other suspects for various criminal offences ranging from kidnapping, vehicle stealing, armed robbery among others by the state security of Ondo State, named Amotekun.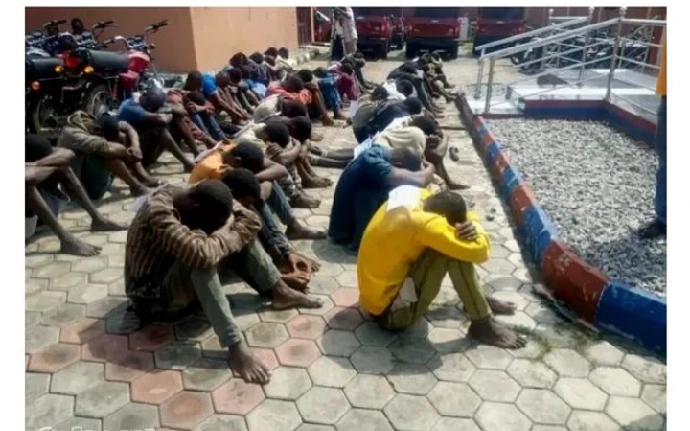 While speaking with newsmen, 30 years old Seun said that he shot his girlfriend at a close range because she was giving other men more attention than him. He added that himself and his girlfriend have been having series of issues and on that particular day, she repeated something he warned her against doing.
He said he is not a cultist and has never shot anyone in his life. He used his father's gun (used for hunting) to shoot his girlfriend after he became furious.
The Amotekun commander, Chief Adeleye told the newsmen that the lady later died of gunshot injury.
News Source: Punch News Ng