The Peoples Democratic Party (PDP) members and the governor of Rivers State, Nyesom Wike, met behind closed doors in Abuja.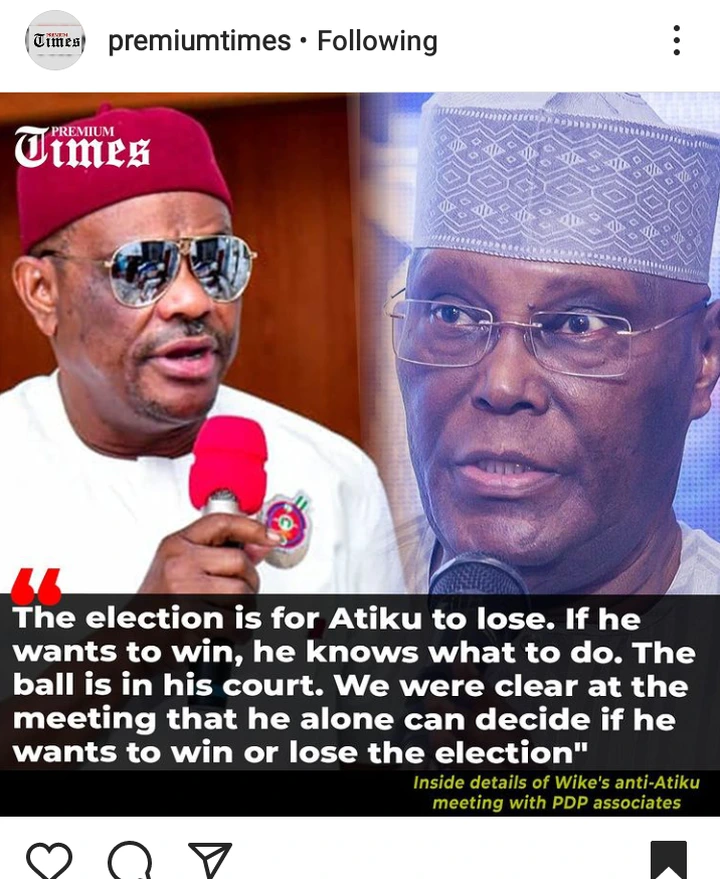 In order to support the PDP presidential candidates Atiku Abubakar and Ifeanyi Okowa, Nyesom Wike and several of his PDP friends reportedly put demands and conditions.
In order for all members of Wike's team to be considered for appointments should the Peoples Democratic Party win the upcoming presidential election, Nyesom Wike and his team requested that they support Atiku Abubakar, the party's nominee.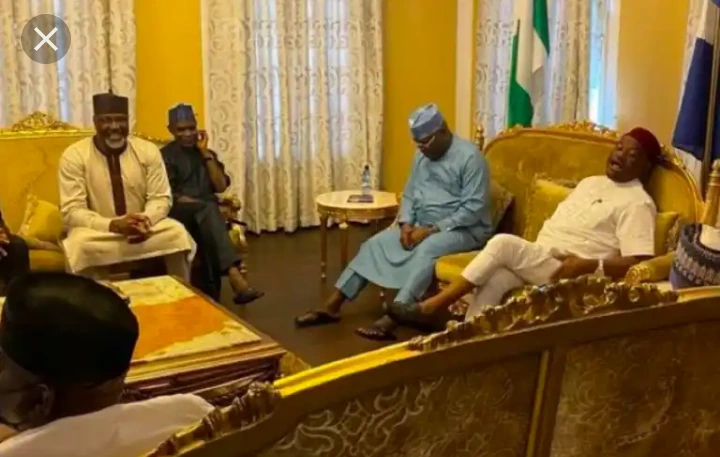 Additionally, they demanded that Iyorchia Ayu, the party's national chairman, be ousted and that Atiku sign a commitment promising to serve only one term in president before they would support him.