A lady who uses fake baby to enrich herself in Lagos has been exposed by some people who she tried to beg from. 
It is not a new thing to see people who beg for alms on the road side, especially in Lagos State.
It is now sad that some of these beggars are not really who they claim they are. Some of them use different methods and strategies to deceive people into giving them money.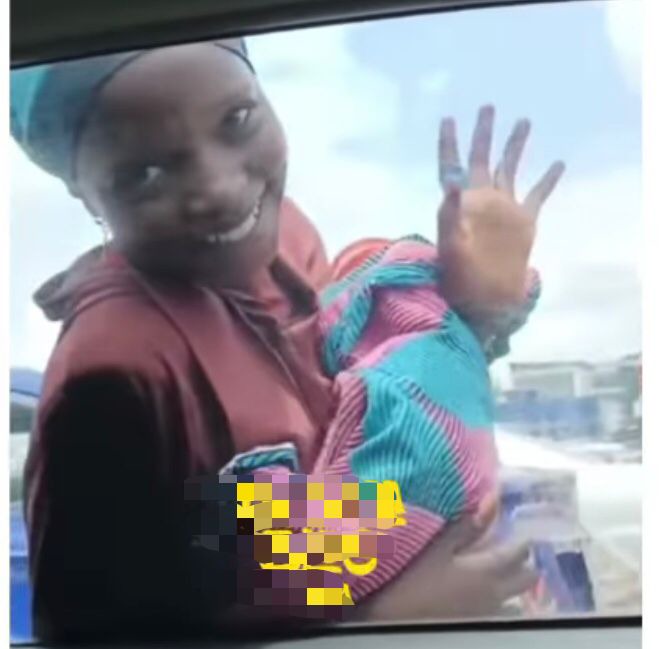 There have been news of people who act as if they were blind or can't walk just to make passerby pity them and try to give them money, even when they don't have enough.
Such a case is that of a lady who got caught disguising as a nursing mother just to get money from people.
In a video posted by a blog on Instagram, the lady can be seen carrying what looks like a baby wrapped in clothes. The clothes were wrapped in a way that a lot of people would easily believe that there is a baby in there.
She uses this to get pity from whoever she begs from. This is because even when the person didn't have much to give, seeing that the supposed baby might starve if they don't give, they go out of their way to make sure they give the lady some money.
As seen in the video, the people the lady tried begging from this time asked her to show them the face of the baby she was carrying before they could give her money. Sadly, there was no baby as she reluctantly revealed that she was only carrying a clothe wrapped in the form of a baby. 
Real_Gist (
News )