Sarkin Fulani, Anambra State and South-East leader of the Miyetti Allah Cattle Breeders Association of Nigeria, Alhaji Gidado Siddiki has disclosed that the insecurity in Nigeria is driving herders to other neighboring countries. 
Alhaji Gidado Siddiki who was speaking to Punch Newspaper about the plight of Fulani in Nigeria, said their people are the most affected when it comes to insecurity in the country. 
He lamented that everything is being blamed on Fulanis when actually they are the one at the receiving end. According to him, such situation has left many of their members, relocating to Ghana, Cameroon, Niger Republic and even Morocco. 
"Herdsmen are leaving the country with their cattles. Herdsmen have suffered more than any other group, but they are being blamed for the insecurity in the country." punchng.com quoted the Fulani leader.
According to him, the Fulani people are relocating to those countries because it is safer for them. "That is why when they see a safer country, they go and settle there. They are leaving in droves to Central African Republic, Ghana, Benin Republic, Niger, Cameroon and even Morocco."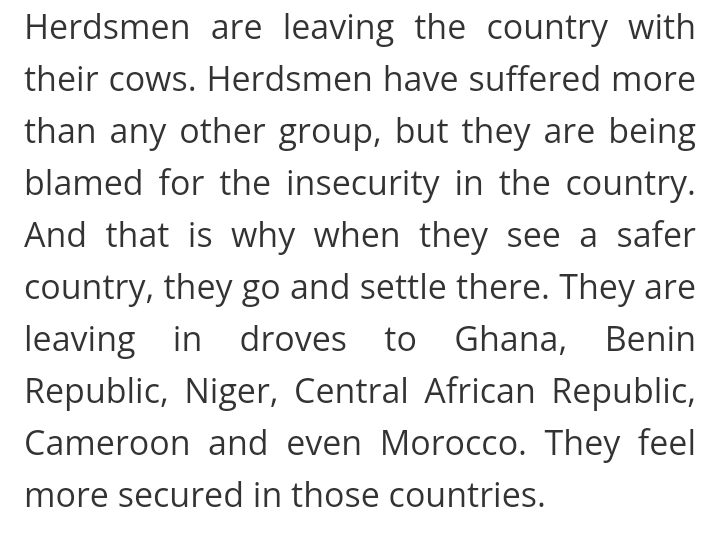 Enecheojo (
News )