A petition has been written against popular Nigerian Social Media influencer, Reno Omokri who in a post released by him on his Facebook page barely 48 hours ago, disclosed details of his appointment as Special Assistant to Goodluck Jonathan during his tenure as president.
In the post released by him, he disclosed details of his salary saying that both Special Assistants and Senior Special Assistants are actually the same level and that they receive the same salary.
However, in the petition written to the Economic and Financial Crimes Commission (EFCC), a lawyer identified as Azubuike Ihemeje in a post released on his Facebook page, accused Reno Omokri of obtaining excess salaries by false pretence during the time he was supposedly appointed as Special Assistant to Goodluck Jonathan.
He said unless Reno Omokri furnishes proof of his subsequent elevation to the position of a Senior Special Assistant, there is clear proofs of a criminal case of misrepresentation, taking and receiving salaries in excess and obtaining money by falsehood against him.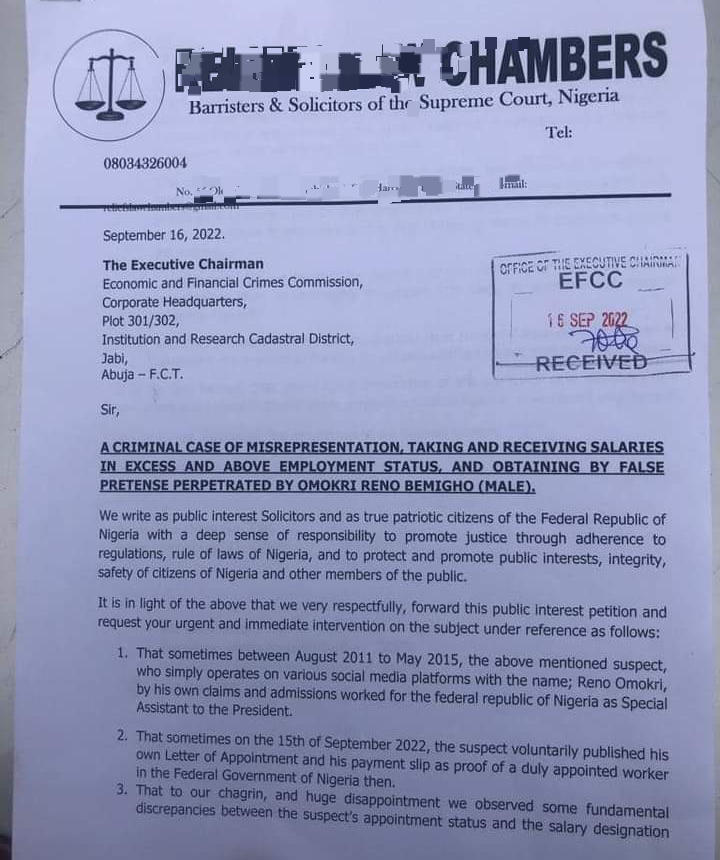 relationship-Guru (
News )