According to Rev. Matthew Kukah, bishop of the Catholic Diocese of Sokoto, Nigeria does not require a messiah in 2023 but rather a true leader who will instill a feeling of belonging and direction in the entire nation, regardless of tribe, tongue, or religion. Nigerians, according to Kukah, could not afford to make the same error of placing their hopes in a messiah-like person again.
The priest gave a keynote presentation in Abuja at a conference on political communication and issue-based campaigning in the general election of 2023, which was put on by the Kukah Centre and the National Institute for Legislative and Democratic Studies (NILDS).
Speaker of the House of Representatives, Hon. Femi Gbajabiamila, and President of the Senate, Ahmed Lawan, both attended the event with Kukah.
The bishop claimed that over time, the nation's identity politics had not been handled correctly. In more rational times, he claimed, the friction caused by the All Progressives Congress's (APC) demand for a Muslim-Muslim as president should not have existed.
Below are more details about what he said about the 2023 General elections: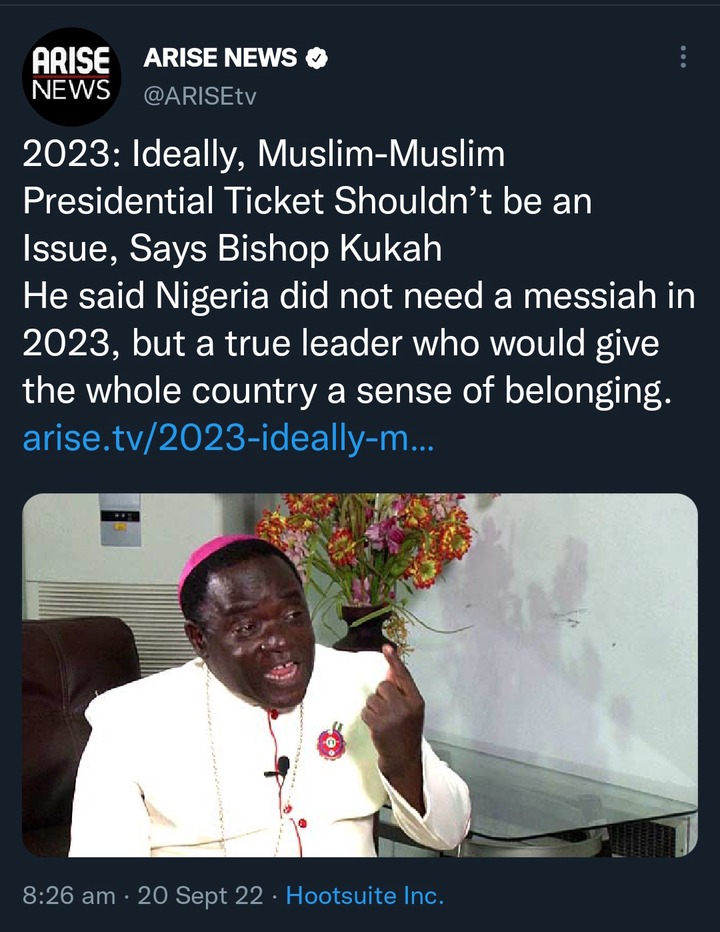 SOURCE: Arise TV
OReporter (
News )