CSP Shola Jejeloye has spoken about the reason why they are forced to auction out some cars in Lagos. According to the CSP, it's not a thing of delight for them to forfeit another man's vehicle.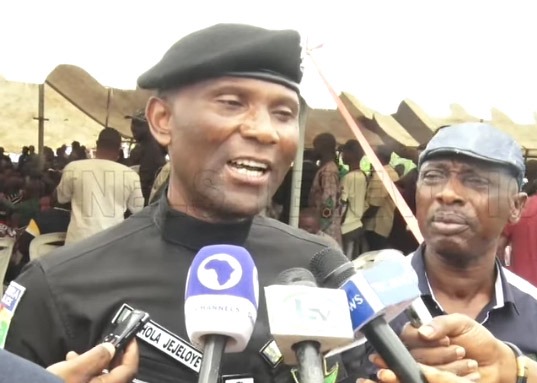 However, he clarified that a lot of cars have been in their custody because the defaulters are not bold enough to come and pay a fine for their crimes. He termed it as ignorance because a lot of people do not know they could pay fines that's not up to 50k to retrieve back their car. 
He said, "The process is not what we just started today, it started more than a year ago. Every vehicle arrested is subject to be screened and to be investigated. Most of the vehicle here has been in the yard for more than a year.
 This is why I said earlier that if a person commits an offense, such a person should be bold to come and pay a fine. There are some abandoned vehicles here that are for N25,000 and N35,000 fine. Nobody is having an interest in forfeiting another man vehicle."
OxygenNews (
News )